About Us
Our Company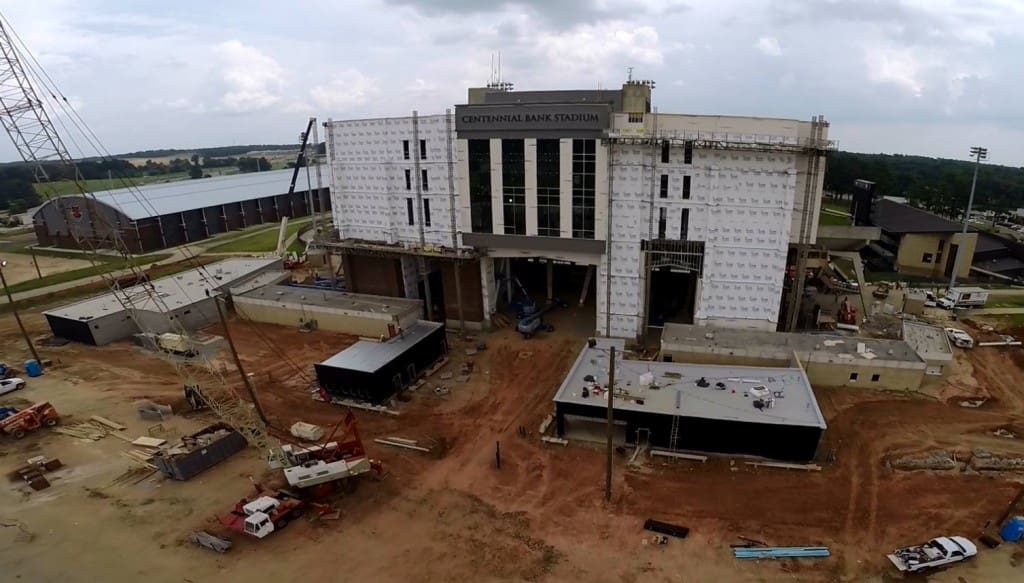 Harvey-Preston Electric Company, Inc. was founded in 1967 by Lawrence Harvey and Neal Preston. Incorporated in 1968 as a two-man shop, HPE has grown into a company that can meet all your electrical needs in Arkansas, Oklahoma, and surrounding areas.
With over 57 years of service and installations, we have the training and experience required to meet your electrical needs, no matter what size or type of project you have. We're experts in all types of Industrial Electrical Applications, meeting your shutdown deadlines, and keeping your production at a maximum.
By hiring Harvey-Preston Electric Company, Inc. as your electrical contractor, you partner with a company that will operate as an extension of your workforce – working within your timelines and budget requirements. Your company's goals become our company's goals.
As members of the National Electrical Contractor's Association, you can be certain that when you work with Harvey-Preston Electric Company, Inc., you are working with the best.
Our Mission
To provide our customers with the highest quality electrical contracting services at competitive pricing regardless of geographic location.
Our Pledge to You
We promise to:
Provide our customers complete satisfaction to the best of our ability
Pack each dollar you spend with the greatest amount of value and quality possible
Constantly improve the "people" side of our business
Continually train ourselves and our associates so that the services we provide are performed with greater intelligence and efficiency
Approach each business policy and action with an attitude of fairness
Our Team
| | |
| --- | --- |
| President | Russell Thomas |
| Vice President | Steven Strunk |
| Secretary | Charlotte Thomas |
| Office Manager | Alanna Elmore |
| Office Assistant | Jennifer Garrett |
| Project Manager | Jonathan Howard |
| Project Manager | Mike Turner |
| Project Manager | Dave Ballenger |
| Project Manager | Jason Williams |
| Project Manager | Anthony Ortone |
| Project Manager | Jesse Whorton |
| Project Manager | Trevor Tillery |
| Project Manager | Diego Espinoza |
| Service Technician | Cleve Linam |
| Estimator | Brandon Johnson |
| Estimator | Jesse Cotner |
| Engineering | SJS Engineers |
| Job Foreman | Sierra Nagel |
| Job Foreman | Matt Zimmer |
| Job Foreman | Marvin Mancia-Galdamez |
| Job Foreman | Kyle Yocum |
| Job Foreman | Victor Zeiler |
| Job Foreman | Johnny Howard |
| Job Foreman | Javin Doss |
| Job Foreman | Robert Frost |